LOPE Art Exhibition Event
This is the 1st ever solo exhibition done by our very own Malaysian Contemporary Anime Artist Raja Lope Rasydi. This exhibition, entitled 'LOPE', took about a year plus to produce a show.that wowed audiences into the ingenious world of Raja Lope's surreal fantasy and imagination. The exhibition displayed a show of 8 major works projecting high definition surrealism and fantasy. Raja Lope injected a fresh perspective into his artworks; integrating his Malaysian identity of local folklore and culture with his Western influences of airbrushing techniques and painting.
This exhibition was held at Core Design Gallery from 12th Oct until 30th Nov 2013. We have successfully done a great solo show opening for the artist on 10th Nov 2013 where Raja Lope has given his heartwarming speech of welcome and gratitude to those present at the opening night.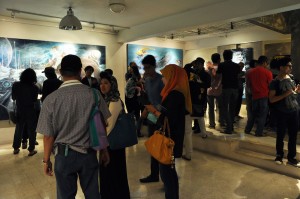 Core Design Gallery together with the artist would like to extend a thank you to the Management and staff of the gallery, the local media and art friends who was involved in making a huge success to this solo exhibition. Last but not least, our utmost gratitude extends to the art enthusiasts present for the opening night which has shown their endless support towards the artist and commitment towards the growth of our Malaysian contemporary Art Scene.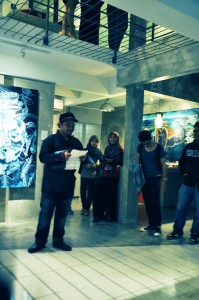 We hope to be seeing you again next year with more exciting exhibitions held at our gallery.
---